Brainerd Minnesota Fishing Guides
Brainerd Fishing Guides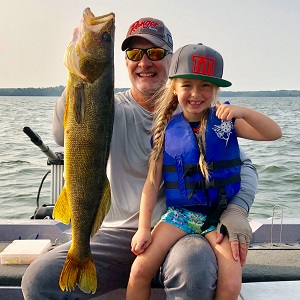 Brainerd Guide Service
We offer full service fishing charters in the Brainerd Lakes & Crosslake Area. All fishing rods, tackle, bait, and gear is provided. We can pick you up from your motel, resort, or cabin dock.
Fishing Guides provide:
Large 20+ foot Pro-Staff Boats
Graphite Fishing Rods & Reels
Fishing Lures, Live-bait, & Tackle
Free Fish Cleaning & Packaging
Gore-Tex Rain Suits ( If Needed )
Life Vests / Commercially Insured
Our Guides can pick you up:
Local Hotel, Resort, or Cabin's Dock
You should bring:
Sunglasses / Hat / Sunscreen
Multi Layers of Seasonal Clothing
Cooler / (When keeping fish)
Optional
Snacks & Drinks (Don't forget Guide!)
Lucky Fishing Rod (Can't beat LUCK!)
Adult Beverages ( Reasonable Use )
Brainerd's Premier Fishing Charter:
Brainerd Guide Service is known for having some of the best walleye fishing guides in Brainerd, Minnesota. We also run some of the nicest fishing guide boats in the Brainerd Lakes Area. We believe there is more to a fishing trip than just catching fish. Comfort always increases the fun.
Edwards Lake
Brainerd Lakes Area
There's Something for Everyone:
The Brainerd Lakes Area is known for its excellent fishing, world class golfing, fabulous restaurants, great accommodations, and grouse hunting too. Few Minnesota destinations can match the Brainerd Lakes. Who says you can't enjoy ALL of the best things in life?
Brainerd Guide Service Outdoor Adventures
Brainerd Guide Service
Outdoor Adventures
Multi-Species Fishing Guides:
Brainerd Guide Service has some of the best walleye fishing guides in Brainerd, Minnesota. Interested in fishing bass, musky, pike, or panfish? We love to fish them too. Brainerd fishing guides are multi-species experts. Brainerd Guides have great personalities, cater to your comfort, and the fishing skills to keep you on fish.
Brainerd Fishing Tips
Walleye Guide:
Brainerd, Minnesota is known for its excellent walleye fishing. The best walleye action unusually occurs in July and August. The Whitefish Chain is a large body of water. It takes several months for the water temperature to reach seventy-five degrees. Learn more about walleye fishing on Whitefish Chain from Brainerd fishing guides by clicking here.
Bass Guide:
The Whitefish Chain supports a healthy population of bass. The Chain hosts several major bass fishing tournaments each summer. The Chain has every possible time of structure a bass fisherman could imagine; Slop, reeds, sunken islands, and deep water points. Learn more about Bass fishing on the Whitefish Chain from these Brainerd fishing guide tips.
Northern Guide:
The northern pike fishing on the Whitefish Chain is probably the best in the Brainerd Lakes Area. Deep water points provide prime habitat for these big pike. The lake has good population of deepwater forage like ciscoes, which help the pike grow quickly. Learn more Whitefish northern pike fishing tips by clicking the Brainerd fishing guide tips below.
Minnesota Fishing Fun:
Brainerd Guide Service encourage groups to bring children. "There's nothing like a fishing buddy for life." Learn more about Brainerd Guide Service by clicking here.